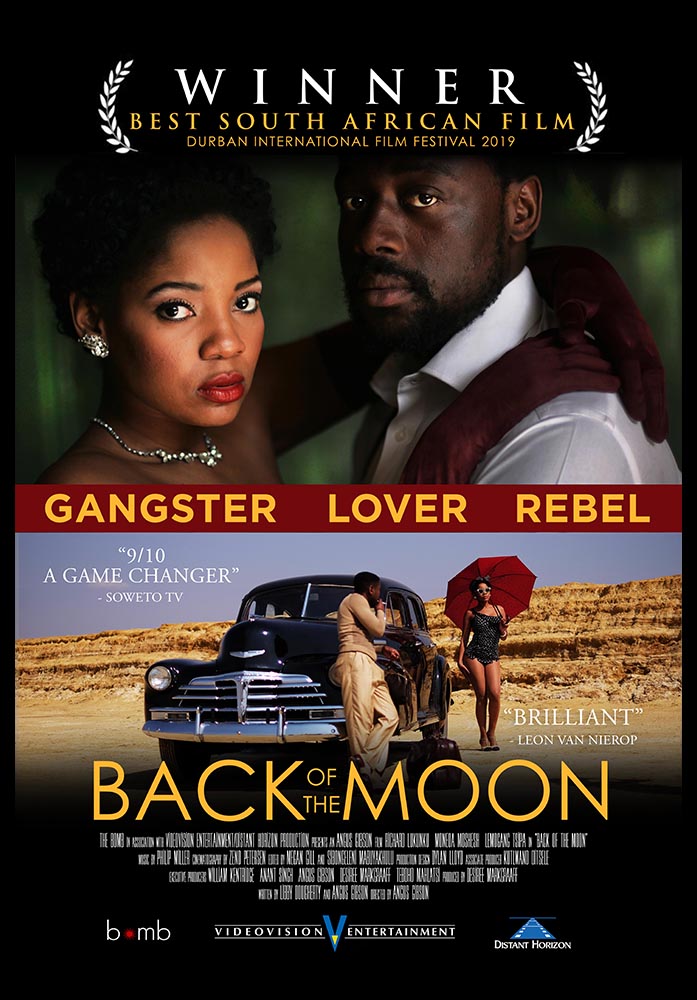 BACK OF THE MOON won the Best International Narrative Feature Award AT THE 16th Montreal International Black Film Festival.  Directed by Academy Award nominee, Angus Gibson, BACK OF THE MOON stars Richard Lukunku, Moneoa Moshesh, Lemogang Tsipa and Thomas Gumede, and is produced by Desiree Markgraff and executive produced by William Kentridge and Anant Singh.
The Montreal International Black Film Festival is the largest Canadian film festival entirely dedicated to black realities from around the world. It aims to offer the public the most spectacular productions in black cinema and debate the great cultural, social, and socio-economic issues facing society.
Set in Sophiatown in 1958, BACK OF THE MOON revolves around Badman, a notorious gangster who, on the eve of his home being demolished by brutal apartheid police, decides to fight them to the death. But then Eve, a gorgeous torch singer whom he has loved from a distance, is thrust into his orbit. On the last day of his life Badman finds something worth living for, but his gang, The Vipers, sensing his vulnerability, turns on both him and Eve.
Director of BACK OF THE MOON, Angus Gibson commented, "I am really happy that this subtitled film about an obscure moment in South African history found a responsive audience on this North American platform."
Executive producer, Anant Singh said, "We are very proud that BACK OF THE MOON won the Montreal International Black Film Festival's International Narrative Feature award.  It has given an international audience a window into the vibrance of Sophiatown and an insight into the South African experience of the 1950's. We congratulate Angus, Desiree and an exceptionally talented cast and crew on this well-deserved accolade."
BACK OF THE MOON is currently available on Showmax on DStv.