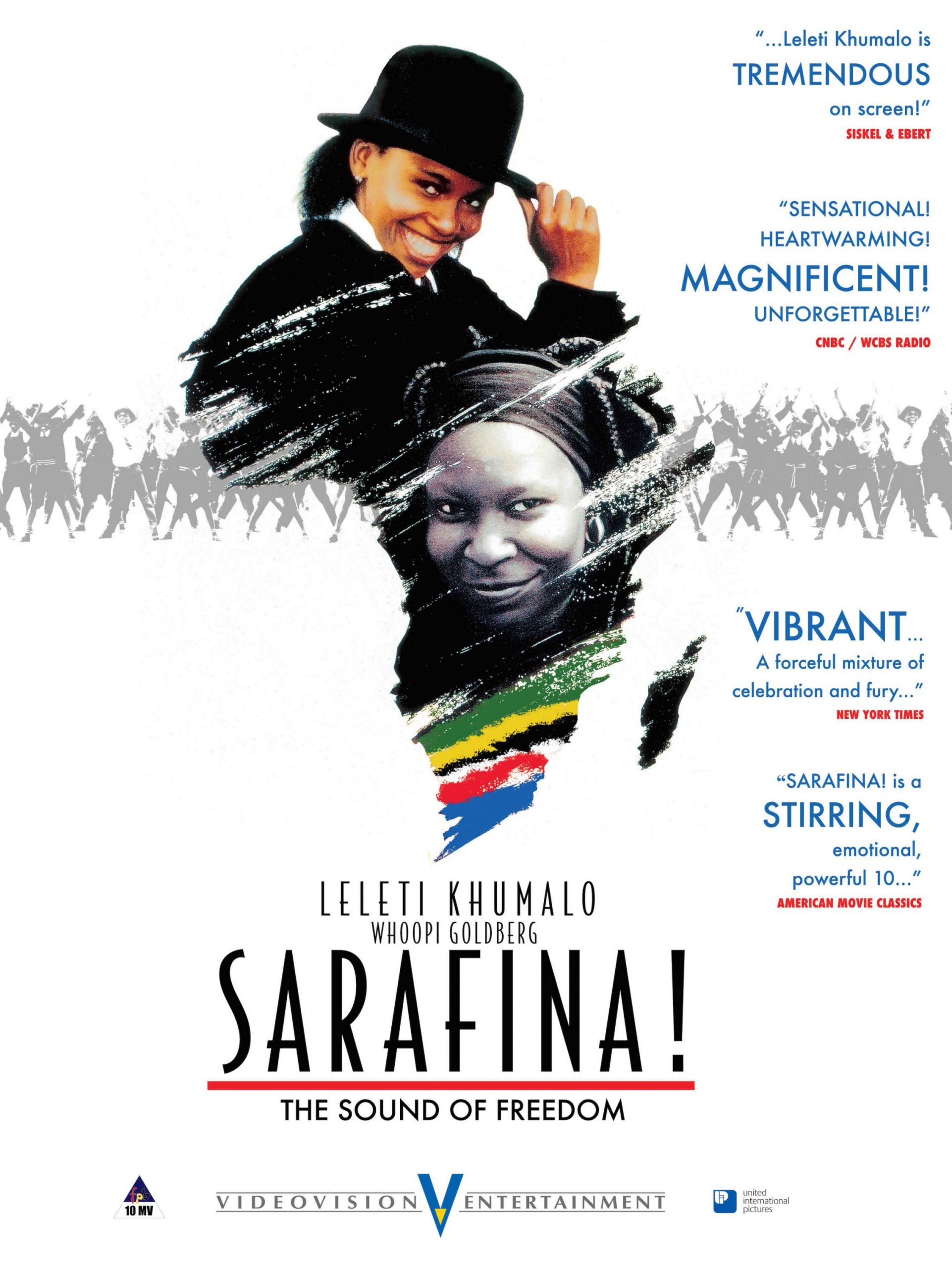 The South African classic film, SARAFINA! which is inspired by the youth rebellion in Soweto on 16 June 1976 will be broadcast on South African television to commemorate Youth Day on 16 June. The film will be broadcast on free-to-air channel, e.tv on 14 June 2020 at 13h55 and 23h05 followed by additional broadcasts on eMovies (DStv Channel 138; OpenView Channel 106), on 15 June 2020 at 20h00 and on 16 June at 13h30.
SARAFINA! is produced by Anant Singh and directed by Darrell James Roodt, and is based on Mbongeni Ngema's stage musical, 'Sarafina!'. The film stars Leleti Khumalo, Mbongeni Ngema, John Kani, Miriam Makeba, Robert Whitehead, Somizi Mhlongo and Academy Award® Winner, Whoopi Goldberg. The film features music by Hugh Masekela and the screenplay is written by William Nicholson (Mandela: Long Walk To Freedom).
Producer, Anant Singh said, "SARAFINA! is a timeless tribute to the spirit of youth of 1976.  It is a story that still resonates in our society where the youth remain at the forefront of change. The broadcast of SARAFINA! on e.tv and eMovies honours their legacy. The film continues to celebrate the spirit of protest against oppression and violence by authority figures against defenceless people which is still prevalent in South Africa and around the world."
Marlon Davids, MD of e.tv channels, commented, "SARAFINA! is still a favourite amongst audiences, and we are giving viewers another opportunity to enjoy it as we commemorate June 16th 1976."
Leleti Khumalo is currently the lead actress in e.tv's hit daily drama series Imbewu: The Seed, which is executive produced by Anant Singh and Videovision Entertainment.
SARAFINA TRAILER
from
Videovision Entertainment
on
Vimeo
.